Two Angry Birds leads starting own game studio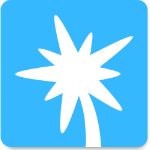 It shouldn't really be much of a surprise, since this happens pretty regularly with super successful game development studios, especially those that see a meteoric rise like Rovio has had over the past couple of years. Angry Birds has been a worldwide cultural phenomenon the likes of which we probably won't see again any time soon, and now two of the leads are breaking off to start their own development studio.
The two do plan to hire more people to fill out the team, and are planning to make games for every platform, though they say they will start will HTML5 games.
Rovio did say that it is
working on a new game
divorced from the Angry Birds world, but we can certainly understand Stén and Erikoinen getting tired of everything being Angry Birds and wanting to do something really new.