Twitter to introduce picture filters before the holidays?
4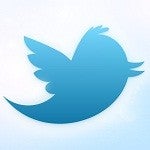 In what will be an obvious push to keep users within its platform, Twitter Chairman Jack Dorsey has been sharing some new pictures on his stream. The photos show filtering without the apparent use of a third party platform.
Twitter customers that use Instagram may have noticed that pictures taken using that photo-filter app are no longer posting correctly to Twitter. Unfortunately, that is not a bug. Since Instagram is now part of Facebook, it recently deactivated the "cards" feature enabling clean viewing of pictures in Twitter. Twitter recently disabled the "find my Twitter friends" feature on Instagram.
Naturally, Twitter would like to see people tweet their Christmas holiday pictures and keep folks within its own service, versus jumping to another service in the process of viewing the photos. That is a worthwhile goal to protect Twitter's 500 million users and compete against the 100+ million registered to Instagram, and by proxy, the 1 billion Facebook users.
source:
AllThingsD