Twitter expands its direct messaging service, works on detecting and limiting abusive posts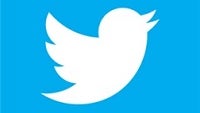 Twitter announced yesterday that it is expanding its direct messaging service by introducing two new features. One allows popular accounts to engage in private conversation with their subscribers without following them back, while the other allows users to receive direct messages from anyone on Twitter. Until today, the direct messaging feature only worked between users that followed each other.
In order to prevent abuse, users will have to explicitly select the new features. However, although the new settings are turned off by default, there are already
some
concerns that the expansion of Twitter's direct messaging service will only translate in more abuse on the social network.
Twitter's direct messaging service is currently lagging behind Facebook's Messenger service in terms of features, while Snapchat, Line and WeChat have also become major players in the direct messaging market, to say nothing of the Facebook-owned WhatsApp. Nevertheless, Twitter seems to have high ambitions for its direct messaging service looking into the future. In an effort to encourage the use of direct messages, Twiter's iOS and Android apps will soon display a direct message button on user profiles.
In an effort to fight back against abusive behavior on its social network, Twitter announced today that it is testing a feature that detects and limits the reach of abusive posts. The new system takes many aspects into consideration when looking for abusive tweets, such as the age of the account, or a potential likeness to tweet that was previously identified as abusive.