Twitter adds support for 69 new emoji, but they won't work on your phone
1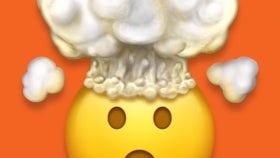 Emoji 5.0, the latest version of the popular pictographs, was released just a week ago, so no one expected them to be immediately available for use pretty much anywhere. Twitter, however, decided to prove us wrong, as the social platform just added support for all 69 of the new pictures to its system.
The new Emoji include all sorts of things, such as one with a blown mind, mages, elves, zombies, various clothing, and new animals. In case you're interested in checking them all out, be sure to take a look at the video below, courtesy of Emojipedia.
We've just added all the new emojis to https://t.co/LOTAlBvtUR and updated our Twemoji open source repo https://t.co/lD0IvE7ifj

— Bryan Haggerty (@bhaggs) May 23, 2017
However, some excited users were quickly disappointed, when they tried to use (or see) the new Emoji from their iOS and Android handsets. While Twitter does support them, the two most popular mobile operating systems don't. This means that if you use the Twitter app, you will not be able to see the new pictures. In order to utilize Emoji 5.0 via mobile, you will have to use your browser and open Twitter through there.
Bryan Haggerty, the Twitter designer that announced the update, suggested that Apple might be adding support for the new
Emoji
in iOS 11, but considering this was merely a speculation, so we'd take it with a grain of salt. As for Android users, they will have to wait for
Android O
to hit their phones, unless Google decides to update Android 7 Nougat with support for the new Emoji.