Twitpic lives on in "read only" mode, saved by none other than Twitter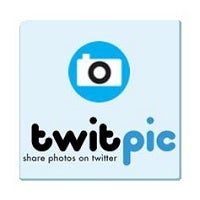 A week ago, it looked like Twitpic would be
pulling the plug on its servers
. Just before going dark this past Saturday, Twitpic announced an arrangement with Twitter to continue operation whereby it basically means Twitter is taking over the domain and content archive.
This will keep the photo links as they exist active in Twitter for the time being, but no new content can be added. As noted in Twitpic's earlier announcement about shutting down, users will still be able to log-in to an existing account from the web. The iOS and Android apps have been removed from iTunes and Google Play and are no longer supported.
The site will remain in a "read-only" mode so users will still be able to export their photo archive if they want. Twitpic's founder, Noah Everett, says it makes sense to keep this content associated with Twitter since all of Twitpic's users are Twitter users. It protects the users, their data, and content.
No terms other than Twitter taking over were disclosed. Twitpic was facing a lawsuit from Twitter over trademark issues, as well as a revocation of its API key. Lacking the resources to fight the issue in court, and not able to find a buyer, Twitpic was going to shut down this past weekend.
source:
Twitpic