Twee review: the ultimate app for TV shows addicts
6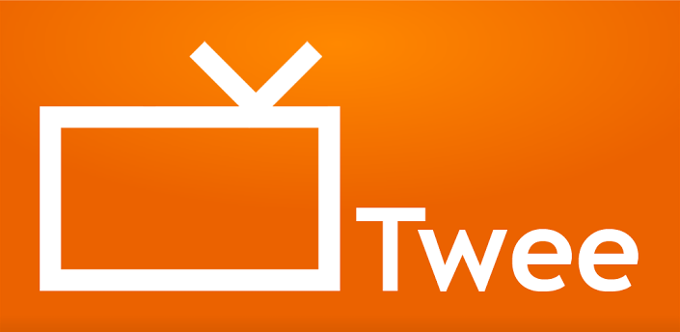 | | |
| --- | --- |
| Developer: ja1984 | Download: Android |
| Genre: Media & Video | Price: Free |
Not too long ago, the notion of having Oscar nominees and subsequent winners of the prestigious Best Actor award (like Matthew McConaughey) star in a TV show would have been laughed out of the building. But that's exactly what's happening today, and shows like the HBO-produced True Detective had people glued to their couches week after week, for a chance to see the acclaimed actor basically lead the show. And what about Kevin Spacey, who also won the award for his amazing work in American Beauty? House of Cards, the Netflix-backed show he's currently involved with, is even more popular.
What we're saying here is that TV shows are on the rise, and receive more financing than ever. This has pretty much spawned a burgeoning community of TV shows fans that are, for all intents and purposes, addicted to sitcoms and the like. Yes, plural. As we quickly realized ourselves, keeping track of anything more than a handful of shows, while also having responsibilities like work and family, is an overwhelming task. Especially since the different studios that produce said shows have different release cycles, and new episodes air on a different week day. This is where Twee, a TV shows-tracking app we've come to love and rely on, comes in.
At its core, Twee is exactly that -- a simplistic, but attractive app that allows you to stay afloat the barrage of new episodes coming out every week. What we like even more about Twee, however, is the degree of extra functionality available for those who're willing to dig in in order to customize their experience with the app to their liking. So while you'll spend the most time checking out the app's default homescreen, where you manually add your favorite shows, you can dig deeper into specific shows, and update your progress, get information about upcoming episodes, and even directly look up actors through a quick shortcut to the IMDB app.
But the depths of Twee's functionality are hardly exhausted with the above. You can, for example, back up your shows and progress, and then restore it on another device. We also found the feature to localize airing times extremely handy. Equally as advantageous are the many language packs that you can download through Twee, if English is not your strongest suite, and you'd prefer to dabble into your favorite shows in your mother tongue. Lastly, Twee is synchronized with the popular Trakt.tv website, so you can actually browse trending shows in real time right through the app. Trust us when we tell you that this is useful -- it's how we came across Vikings anyway.
Of course, it's not all roses and champagne with Twee. We definitely wish that the developer would add notifications when a new episode airs (we don't get any, and that's very odd), though the included widget does help the situation, since it updates daily. We're also a bit dismayed that the built-in shows calendar is as poorly implemented -- different days are separated with maddeningly inconspicuous rows with the date that make navigating around hard. In all, however, we let these omissions slide on a daily basis, and we're overall very happy with the developers work.
Pros
Beautifully made, but very functional on the whole
Can be localized into many languages
Well-integrated with third-party websites like Trakt and IMDB
Functional widget
Cons
Notifications don't seem to work/aren't implemented
The shows' calendar view could use some work
| | |
| --- | --- |
| Developer: ja1984 | Download: Android |
| Genre: Media & Video | Price: Free |