Why did Trump praise Nokia if it is outsourcing American jobs?
13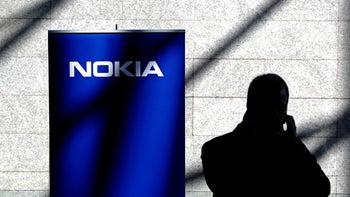 No, not
that Nokia
. The one that the Finns kept is a telecom equipment powerhouse, and one of the few options for the US to wean off its dependence on the value-for-money Huawei gear.
While
rural carriers (or T-Mobile)
are warning that it won't be easy (or soon) finding alternatives to Huawei's base stations and other mobile network equipment, the White House administration is pushing ahead with its agenda to divest from Chinese-sourced gear on the basis of national security interests trumping over the free market economy creed.
There are only a handful of companies that can replace Huawei's telecom equipment, all of which are a worse proposition when it comes to value. Scandinavian companies like Nokia and Ericsson are the ones most likely to reap the benefits from the bans and tariffs levied on Chinese juggernauts like Huawei or ZTE, as the US simply doesn't have comparable technology and it will take a while to get there.
In the meantime, the next best thing is a company like Nokia that has 14,000 employees in the US, and which President Trump praised during a recent meeting with the Finnish president:
We're also glad that the Finnish company, Nokia - it's a great company - a global leader in 5G technology, is developing its cutting-edge products right here in the United States at Bell Labs in New Jersey.
The thing is, however, that in order to stay marginally competitive, Nokia has to wean itself off high-paying jobs in countries like the US, and move the development, production and services of its 4G/5G gear to countries like India, where the next big mobile revolution is shaping up. What's also shaping is higher import tariffs on stuff that is not made in India, so Apple and Samsung already built factories to make handsets there, and Nokia is following suit with its networking equipment now.
What does that mean for American workers employed by Nokia? Well the Communication Workers of America's Telecommunications & Technologies Vice President Lisa Bolton puts it succinctly:
Trump's comments about Nokia could not be more wrong about what Nokia is doing to U.S. jobs. Trump should listen to the CWA members who've been in bargaining for over a year with Nokia who are urging the company to bargain a fair deal that allows the company to invest in our communities, keep its long-standing installer workforce, and maintain quality of service for customers, and he should tell Nokia to do the right thing for U.S. workers.
Needless to say, this statement will probably fall on deaf ears, at least until Huawei is used as a giant pawn in the ongoing trade and tariff negotiations between the US and China. While leveling the playing field with Beijing has been long overdue, there's bound to be some collateral damage on the way there, and highly paid American jobs, in addition to higher equipment prices, may be it, no matter how the White House feels about the longer run. Or, it could just be a union thing.