Huawei's ban will disrupt rural America's cell coverage, and the new T-Mobile can't save it
9
What's the Chinese international TV station CGTN doing in rural Montana or Kentucky these days? Why, taking interviews from farmers and businesses that are directly affected by the US trade war with China - explicable - and with the general counsel of the Rural Wireless Association (RWA) - a head-scratcher.
It turns out that mobile networks in rural areas throughout the US are built predominantly on value-for-money Huawei base stations, and the ban on Huawei networking equipment is putting the local service providers in a bind. It would take 3-7 years to replace the network foundations, and the money simply isn't available, too.
Recently, a few senators from both parties have put forth legislation to finance the switch with $700 million, just like the White House earmarked $16 billion to help farmers weather the loss of the Chinese market due to the tariff spat between the two nations. According to Carrie Bennet, the above-mentioned general counsel for the RWA in an interview for
NBC
:
We estimated that we needed $800 million to $1 billion for our carriers, but that only covers about a dozen companies. I don't want to insult the bill they've introduced, it's great that someone has focused on what this is going to cost, but this is not enough money.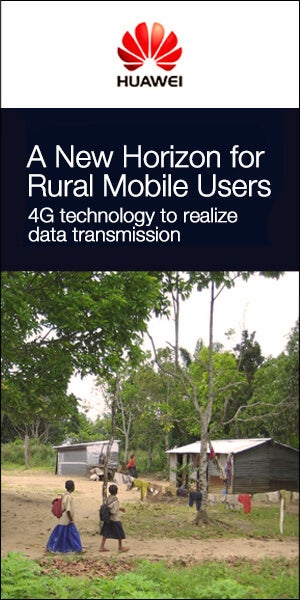 Huawei's rural presence is global
While the financing is debatable, the path forward may not be, and rural carriers may really be forced to to stop using Huawei-made base stations and even swap existing ones for something from Ericsson, Nokia, or the rest of the European competition in the field, as American companies have little to offer in that industry. Besides more expensive to purchase and maintain, the equipment would require staff retraining.
About a year ago, the Competitive Carriers Association wrote in memo to the FCC that "
lower-cost providers will be pushed out of the market, which will reduce overall supply and increase demand for the higher-cost providers
," if the administration's requirements to ditch Huawei have to be met. Those higher-cost providers may very well turn out to be none other than T-Mobile and Sprint after their eventual merger.
To get it approved, the carriers recently
pushed a promise to the FCC
that they will cover 90% of rural America within six years, and with 5G speeds at that. Given the scope of that effort, and the fact that 5G requires a much denser network of base stations than 4G, the RWA counsel is having none of it: "
That they're going to be able to deliver any of that is so bogus. I don't know what they're smoking, but get me some of that
."
Gigi Sohn, from the Georgetown Law Institute for Technology Law and Policy, and an FCC chairman counselor during the previous White House administration, piled on the senators' legislative effort and on the new T-Mobile's promises further:

If they can't use Huawei equipment, it's going to cost even more without a significant infusion - and $700 million ain't the answer. These rural areas are going to not get served, and it puzzles me why these senators, many of whom are from states that are almost entirely rural, don't see the problem here...
According to him, both Sprint and T-Mobile are understandable adamant to push the merger through, so they would say anything to get it approved, including "
wildly optimistic promises on build out
." "But honestly, who is going to hold them to those promises," he continues. Anything can happen in the six years after the eventual merger, and by then a lot of rural carriers may have given up the ghost if not financed properly for the switch to Ericsson, Nokia, or other base stations.
In the meantime, residents of rural areas may suffer service interruptions, as well as price increases to recoup the costs. The Rural Wireless Association of America has been "vehemently opposed" to the merger
on those grounds
for a while now, and the unintended consequences of using Huawei as a pawn in the larger trade war with China is doing even less to change their minds.
image
: Annette LeMay Burke