Trick the guys that track the information coming from your phone by using Pry-Fi
5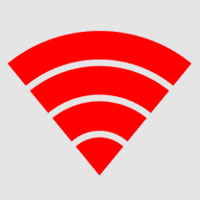 Your Android handset could be transmitting information about you. And while this information might not give away specifics like your name and address, there are ways that the bits and pieces of data coming from your phone could be put together to develop a profile that could be matched with other information to reveal who you are. From there, you could be tracked at certain locations.
You could stop some of the tracking by turning off Wi-Fi, but that would eliminate some handy features such as the scanning for Wi-Fi signals and automatic connection to a known Wi-Fi pipeline. But there is an app available in the Google Play Store called Pry-Fi, built by well-known developer Chainfire. The app requires that your Android flavored handset be rooted, and works by preventing your phone from broadcasting all of the networks that your phone remembers, tricking the tracking software, while still allowing your phone to scan and connect to Wi-Fi signals.
Pry-Fi sends out random MAC addresses to those trying to obtain your information, which shows you to be a real person, but does not leave any information that can be tracked back to your profile. Chainfire says that this is proof-of-concept code and might not work in the future thanks to possible changes in manufacturer's customizations and Android security regulations. In addition, the guys on the other side are always refining the software they use for tracking.
For now, if you want to do whatever you can not to have your identity discovered, and your Android phone has been rooted. Pry-Fi seems to be one piece of armor you can employ in this never ending war.
source:
Pry-Fi
,
Chainfire
via
BGR