Triby portable speaker taps into Amazon Alexa for some voice-controlled smarts
1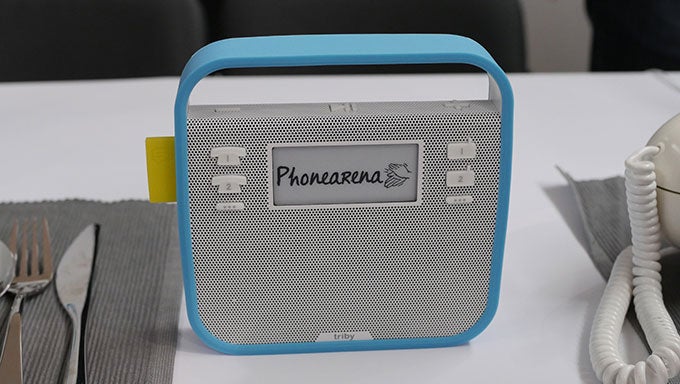 Amazon's Echo smart appliance emerged as one of last year's surprise hits, and that success has inspired no shortage of competitors. While some attempt to recreate the Echo's magic using their own tech –
companies like Google with its own Google Home device
– others are figuring "if it ain't broke, don't fix it," and are tapping into the same Alexa Voice Service that drives Amazon's product. Today at Showstoppers during CE Week in New York we checked out just such a product, the Triby smart portable speaker from Invoxia.
As its big handle should help clue you in, Triby's designed to be portable, giving you Alexa's virtual assistant access no matter where in your house you need it. There's even a magnetic back that allows you to slap Triby right on your kitchen fridge.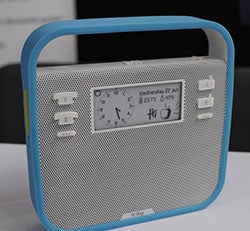 Battery capacity lasts for up to two days on a charge – though engaging in Alexa's oh-so-useful always-listening mode seriously increases required charge frequency.
The user experience goes beyond a basic Echo rip-off with a social component focused on family communication; users can send messages and doodles to each other through the companion app, and the unit's speakerphone makes it easy to keep in touch with family members remotely.
Some of Triby's unique hardware features include a high-contrast, low-power e-ink screen (with displays missing entirely on so many similar devices), as well as a mechanical mailbox flag: a little tab pops out the unit's side when it receives an incoming message, and users can manually depress the tab to alert the message's sender that it's been received.
The Triby's available in four colors, and while it formally sells for just about $200, Amazon's selling the smart speaker for $170.
source:
Invoxia