Trial update: Samsung sought help from Google to battle Apple in the trenches
28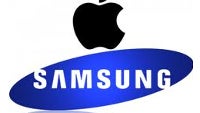 The sequel to the Apple-Samsung patent trial has a much different feel to it than the original. Not as much of a media circus as the first courtroom skirmish between the two, this time the rivals have acted more professionally and without the outbursts that permeated the first trial. That doesn't mean that either side has laid down and given up. While the action won't resume until Friday, let's recap the latest testimony.
The most recent dispatch from Judge Lucy Koh's courtroom concerns the testimony of former Samsung America chief executive Dale Sohn. On the stand, Sohn repeated the Samsung company line.
Samsung did not copy Apple and was not influenced by the iPhone
. But on cross-examination, a number of internal Samsung correspondence seemed to indicate that Apple was always on Samsung's mind.
For example, in a document dated June 5, 2012, Sohn compared the expected launch of the
Apple iPhone 5
to a tsunami. He discussed a counter attack that included offering the
Samsung Galaxy S III
and
Samsung GALAXY Note II
to consumers for a free trial, and releasing the Galaxy S III to pre-paid carriers. Another part of the strategy involved a negative PR campaign against the iPhone 5, focusing on the smaller 4 inch screen on the device.
Sohn also was asked on the stand about his correspondence in 2011 to Samsung Telecommunications marketing chief Todd Pendleton, inquiring about the possibility of having Google indirectly target Apple with its own marketing blitz. Samsung did not want to attack Apple itself because of the latter's status as a large Samsung customer. Despite this concern about going after a customer, Samsung did
develop a series of ads that poked fun at iPhone fans
waiting in line for the next model of the phone.
Sohn testified that Pendleton's marketing schemes, not any copying of the iPhone, was behind Samsung's rise from fourth place in the U.S. smartphone market behind Apple, HTC and RIM, to its current status as number two behind Apple. For its part, Apple's cross-examination strategy is to show that despite testimony to the contrary from Samsung executives, the iPhone was constantly on the mind of those working at Samsung Mobile. While there is nothing illegal about that, Apple is trying to get the jury to believe that by constantly stalking Apple's smartphone, Samsung crossed the line and copied parts of the iPhone which were covered by Apple's patents.
The trial resumes on Friday and could be handed over to the jury as soon as the latter part of next week.
source:
Recode
via
BGR