Traditional Apple screw-up makes iPhone users late again this year
31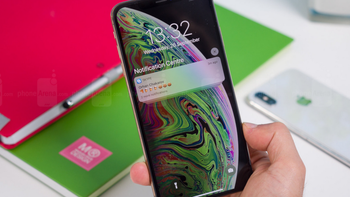 Here we go again. This morning at 2 am, Daylight Savings Time (DST) returned to most of the U.S. That means clocks were moved ahead an hour allowing it to stay light outside later in the day. It also means that once again, Apple iPhone users will be late to any appointments they might have scheduled for today. While most devices (like televisions, computers, smartwatches and Android phones) automatically adjust for the time change, for some reason
it has become a tradition for the iPhone and iOS to screw it up
.
Yes, the iPhone is supposed to adjust the time automatically. But this morning, one iPhone owner who set his alarm for 7:30am nearly overslept because his iPhone did not automatically adjust the clock for DST. This has also been the experience of several iPhone owners today. All oOf course, it could have been worse. Back in 2012 the clocks on iOS devices
were pushed back an hour instead of being moved ahead an hour
, which could have made some iOS users up to two hours late. That same year, when iPhone users asked Siri when Daylight Savings Time was scheduled to start, the virtual assistant replied with the wrong date.
There is a simple solution for iOS users who need to get up at a specific time on the day when DST begins or ends. Set two alarms, one assuming that the iPhone will change the clock automatically, and the other assuming that it won't. If your iPhone or iPad has not adjusted for the time change, you can set the clock manually. On iOS 12 go to
Settings
>
General
>
Date & Time
. Tap the the Set Automatically toggle to turn it off. Type in the correct time or scroll to select the correct time.
As we pointed out already, Android users don't need to worry about the time change. As for iOS users, once they manually adjust their clocks they will be okay until 2 am Sunday, November 3rd. That is when DST comes to an end for 2019.