Mobile musicians – here are 5 of the most powerful music composition apps for Android
8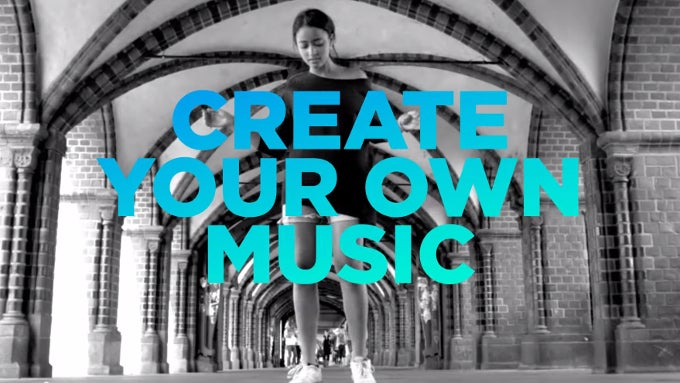 Well, folks, whether the "post-PC era" is a real thing, or marketing lingo, one thing is for sure – mobile devices are slowly but steadily getting more and more of the functionality of their PC distant cousins. Smartphones and tablets slowly crept through Internet browsing, email communication, schedule organizing, media consumption, gaming, document viewing and editing, all the way to drawing and music production. In all honesty, the smaller screens, limited processing power (compared to computers), and awkward input method (touch) are among the main factors that hold mobile devices from overtaking some of the PC's productive functions entirely, though, with that rate of rapid evolution, they may march steadily into professional grounds soon.
And while exchanging emails and checking documents on a handset are normal things to do nowadays, playing a virtual instrument through your smartphone, or composing music on your tablet are still in "early adopter" land, especially when we are talking about Android users. See, Apple has had musician apps for about 4 years now, while Google doesn't seem to have been concerned with minimizing the notorious audio latency in Android, despite the fact that its developers have been acknowledging the issue since Jelly Bean. In fact, Samsung is the first Android smartphone manufacturer to realize that there is an untapped niche there and developed its own audio driver last year, allowing for virtual instruments and effects to be played on its Galaxy S and Galaxy Note series.
So, while nowadays you can't really use an Android phone or tablet for live playing, the minor latency and predictable behavior in the more powerful devices still makes them good machines for composing on the go – either if you wish to put together a track for a quick jam session, remember a riff idea, or actually punch out a whole song (yeah, you can, but we suggest you use a tablet and a stylus). So, to that tune, here are six of the most powerful musician apps in the Play Store.
FL Studio Mobile
Price: $19.99
While it's not as powerful as the desktop version, FL Studio Mobile has a clean UI, very solid library of sounds, and familiar controls. You will not create a finished product with this (nor with any other of the apps listed here), but you can jot down pretty solid demo versions of your ideas.
Walk Band
Price: free (IAPs)
Walk Band looks a lot like iOS's Garage Band. It includes drums, bass, guitars, and accepts audio input. Unfortunately, it lacks the cool Smart instruments, but oh well. You can record yourself in both MIDI and audio, so it's a good app for quick compositions or jamming.
Caustic 3
Price: free ($9.99 for full version unlock)
Anyone who has ever used the rather popular Propellerhead Reason software will grin as they find
Caustic 3
to be beautifully familiar. Those who haven't may find themselves lost for a while. Fear not, the developer has taken their time to post video guides on YouTube, and write out a user manual. The app is free to use for as long as you like, but if you wish to export the project you've been working on – you will need to buy the full version. Fair enough, we would definitely recommend Caustic 3 as one of the apps "to have" if you plan to compose tunes on your mobile device.
G-Stomper Studio
Price: $9.95
G-Stomper Studio is a beat / groove creator that we found to strike a great balance between "simple enough for touch operation" and "good enough to take seriously". It's great for laying down beats that are currently echoing inside your noggin. There are plenty of effect to layer on top of the stock sounds, and you can export your pieces as mixdowns or as separate tracks, allowing you to further edit and maybe even use them in a final product. You can also try a stripped-down version of the app for free
here
.
Music Maker Jam
Price: free (IAPs)
Music Maker Jam gives you a selection of style packs to remix as you see fit. There is no composition here – you just pick out beats and instument licks from the one you are given, and then arrange them as you see fit. We were on the verge of calling it a glorified DJ app until we dug deeper into its options – it gives you a surprising amount of control over the samples, despite the fact that you can'y really edit them. The app is free and comes with one style pack (Hip-Hop), while the many others in its catalogue can be bought as IAPs. We imagine that aspiring hip-hop producers can have a lot of fun with that one, but hey – any musician can use it to lay down a sweet jamming track and let it rip!
Bonus 1: MidSequer
Price: free
A straightforward and bare bones MIDI composing app. You are given a piano roll and access to 16 tracks and you can use all 128 of Android's built-in MIDI tones plus the General Midi drumkit. Extremely basic is just what you may need to compose quick ideas when on the road and the fact that MidSequer is free makes it that much sweeter.
Bonus 2: Soundcamp
Price: free
Available only for Samsung top-shelvers, Soundcamp is Sammy's answer to Garage Band... or it will become an answer one day. The app is still pretty bare bones despite the fact that it was untroduced around 10 months ago. Its main idea is modular content where developers pitch in to create different plugins for the app, but it hasn't really taken off in an impressive way yet. Still, we have high hopes for Soundcamp to become one of the leading Android musician apps, as it definitely looks like it has the potential to do so. Any Samsung-owning musician should check it out, if they haven't done so already.