"Too many issues" prevented Microsoft from releasing Windows 10 Technical Preview on more phones
38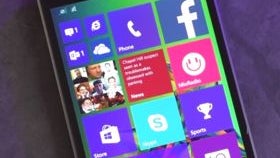 As of yesterday, you can installWindows 10 Technical Preview on your Windows Phone 8.1 handset, if you're partof the Windows Insider program, and if you have any of the following devices: NokiaLumia 630, Nokia Lumia 635, Nokia Lumia 636, Nokia Lumia 638, Nokia Lumia 730,or Nokia Lumia 830.


As you can tell, the list abovedoesn't include any high-end smartphones. However, Microsoft's Joe Belfioretoday said that they're working to bring Windows 10 Technical Preview to morehandsets, including the ex-flagship Nokia Lumia 1520.

According to Belfiore, thereason why only select Lumias can get the preview for now is that there are "toomany issues still" to be solved with Windows 10 for phones. The good newsis that, having the Technical Preview publicly available (even if not on allthe handsets you've expected), Microsoft can get early feedback from users - this way, itshould be able to solve all the problems and fix all the bugs before the finalversion of Windows 10 is launched (this summer).
If you can't get Windows 10Technical Preview on your device yet, you can check out this video to see whatit looks like on a Nokia Lumia 830.