Tomorrow, Apple will report its first decline in annual revenue since 2001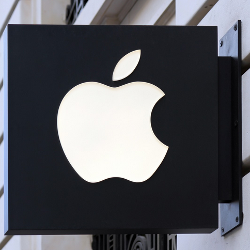 Tomorrow, Apple will release its fiscal fourth quarter earnings for the three months that ended in September. And for the first time in 14 years, annual revenue will decline on a year over year basis. Wall Street is expecting Apple to report $215.67 billion in sales for fiscal 2016. That will be a decline of $18.05 billion from the previous year.
The last time Apple had a year-over-year decline in revenue was back in 2001 when it reported $5.36 billion in sales; that was a 33% drop in revenue from the $7.98 billion it reported in 2000. Wall Street is looking for Apple's sales to bounce back in 2017 with $225.66 million of revenue expected.
Will Apple be able to restart the amazing run it had from 2000 to 2015? That is not something that can be answered so easily. Hopefully the company will be able to regain its sales momentum.
source:
VentureBeat