TomTom app for iOS is updated to offer some new social networking functions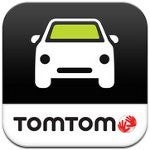 Some people might have some difficulty trying to fathom why in the world GPS makers, like
TomTom
, would provide new software updates for its app. Well, we're certain that the majority of people would understand updates to the actual maps, but nothing much elsewhere. Fortunately, TomTom isn't going to sit pretty and let its app age, oh no, but rather, they've packed along some new noteworthy features with its latest update for its iOS app.
For starters,
version 1.10
of the TomTom app for iOS now
integrates social networking
to the mix. Specifically, users now have the ability to actually navigate to events and places with their Facebook account. And on top of that, they also have the option to share destinations and specifics like arrival times with friends.
On the Twitter side, you can now post times and destinations with the app. Meanwhile, there is also an option where you can also send those pieces of information to people through SMS or email. Lastly, those using the app primarily in the US will be ecstatic to know that
speed camera data
is now pre-installed, and will also update with each future software release.
Therefore, if you haven't done so already, you'd better grab yourself that update right now. Conversely, if you're interested in downloading it for the first time, just be aware that the app normally carries a $60 price tag for the US/Canada app – albeit, prices vary according to which locations you're wanting to download.
source:
iTunes
via
iPodnn