Today's Google Play deal will make your holidays more "jolly"
0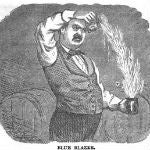 It's day four of Google Play's daily deals countown, which will be going until the New Year, and today's deal is something to make your holidays more "jolly". We've gotten deals on apps, and music, and today's deal is in the books section. The deal is for a book called "How to Mix Drinks: Or, A Bon-vivant's Companion", which gives a ton of recipes for drinks, and is a classic written in 1862 by legendary barman Jerry Thomas.
A "bon-vivant" (literally "one who lives well") is someone with refined tastes for food and drink, and this book is designed for social recipes. It starts off with a large selection of punches, and has options for egg nog and much much more. One of the best things about the book is that it has been appended with YouTube videos for some of the recipes, so you can really see how things are made.
It definitely is a nice companion for anyone looking to make some nice drinks for a party (or just a chilly evening). And, who can really say no to a book that's free?