To help supply Apple, Japan Display will raise its stake in OLED producer Joled
12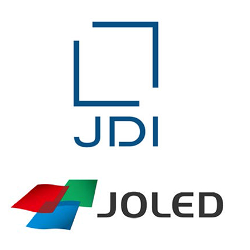 It looks like Apple will once again be relying on Samsung to provide it with a major part for the 2017 iPhone. Next year, Apple will be celebrating the tenth anniversary of its iconic smartphone, and KGI Securities' reliable Apple
analyst Ming-Chi Kuo expects one model to be offered with an OLED display
. In 2018, all iPhone models are expected to sport an OLED screen. Every iPhone to date has shipped with an LCD panel, and switching to OLED will reduce power consumption. Since OLED doesn't require a backlight, it could also result in a thinner design.
Samsung might just be able to handle Apple's demands next year for OLED screens. But if all versions of the iPhone are equipped with an OLED display in 2018, Apple is going to have to call on other manufacturers. Some of the names mentioned include Sharp (which is owned by iPhone assembler Foxconn), LG Display, and Japan Display. The latter is looking to greatly increase its OLED capacity for 2018 by hiking its stake in Japanese OLED producer Joled to over 50% by the end of next year. The company was formed in the beginning of 2015 when the OLED businesses of Panasonic and Sony were combined.
Currently, Japan Display owns 15% of Joled with 75% belonging to government owned Innovation Network Corp. of Japan (INCJ). Sony and Panasonic each own 5%. The deal will cost Japan Display $100 million as it buys Joled shares from INCJ. At the same time, the latter company will be investing $650 million in Japan Display to boost the company's LCD and OLED production.
source:
Nikkei
via
SlashGear