Ting tosses pre-paid rate plan model, now pay for what you use
1
While there is no change in the rate structure itself, the MVNO just made things a bit simpler for those that may find themselves confused by the various rates plans that can be found out there.
The carrier used to reconcile with its customers at the end of a given billing period already, so in the grand scheme, the argument is that you may not be saving any money if your usage patterns are consistent.
That said, we cannot help but think this is a bit refreshing. If you are not familiar with Ting's rates, the carrier lets you choose your minutes, text (global) and data as separate buckets. Each device is a flat $6 (no limit on the number of devices either), so you add everything up, and that would be your pre-paid amount due (plus taxes). The rates for the different features are included below: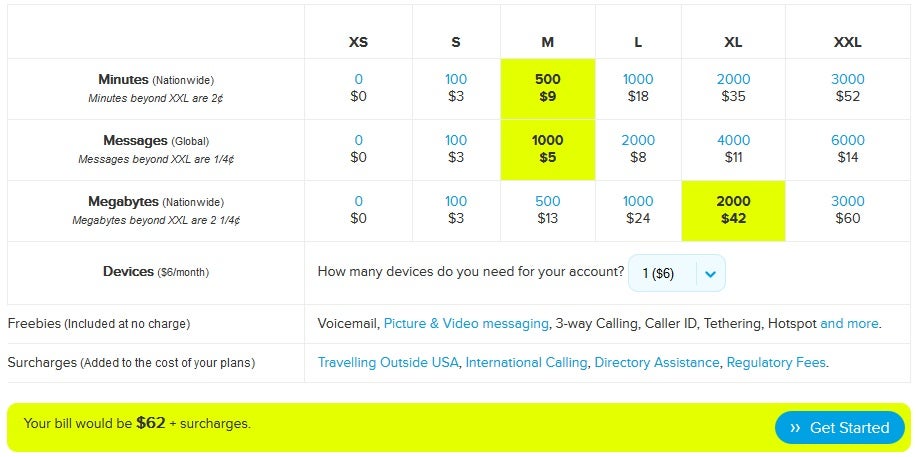 If you did not meet, or exceed the threshold of portions of your pre-paid selection, Ting would reconcile with each billing period. That reconciliation is now a thing of the past. To help you understand the change that is taking place, we will share the example given by Ting below (emphasis added):
"From now on, Ting customers will no longer pick plans for voice, text and data.

You will simply pay for what you ended up using.

I think an example is the easiest way to explain this clearly.

Before today, you might have picked, for example, the Medium plan for everything. At the beginning of the pay period, you would pay us $9 for voice, $5 for texts and $13 for data. Then say, for example, you actually used Large for voice, Medium for text and Small for data. We would reconcile at the end of the pay period. So you would owe us $9 for voice and we would owe you $10 for data. So you would pay $27 upfront and then we would give you back $1. Then you would pay us $27 again for the next pay period. Now, in that same example,

you will pay nothing upfront

and would simply pay $26 at the end of the pay period for your actual usage (L for voice, M for text and S for data).

There is no change to the $6 monthly fee per active device or any of the surcharges."
On the face of it, Ting's own blog calls the change insignificant and outlines some reasons why. Among them the fact that their rates are not changing and so your cash flow is not likely to change too much. However, other reasons it used to back its claim of insignificance are not so insignificant. The simplicity of what Ting is adopting is absolutely contrary to what the rest of the pre-paid or post-paid wireless sector does with its services.
While it could be argued that these rates are not as simple as say, T-Mobile's Simple Choice Plans, the ideas is that not everyone wants to pay for unlimited everything when their usage does not reflect such behavior, just like an all-you-can-eat buffet is not a great deal for someone that does not eat a lot.
If this seems like your type of deal, click the source link for more information.
You can bring any Sprint device
as long as it is not an iPhone, BlackBerry or Push-to-Talk device. The company's "white list" of devices that can be used is pretty comprehensive.
source:
Ting