Tinder launches a podcast to discuss dating data and give you dating advices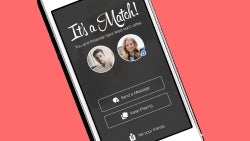 According to Edison Research, about 21% of Americans over the age of 12 listen to podcasts monthly. That's about 57 million people. Naturally, big brands found a way to capitalize on that audience by launching their own branded podcasts. And the latest big name to do so is Tinder.
The company behind the popular dating app is starting its own sponsored podcast, named
"DTR"
, which is short for
"Define the Relationship"
. The name is a reference to the awkward conversation between two people that sets the rules of the relationship and is used to make sure you and your partner are on the same page.
The six-part series will be hosted by the journalist Jane Marie. Her most notable work of late is a blog post that criticized a tattoo artist for refusing to ink her neck and managed to enrage both Inked Magazine and tattooists around the globe, so we're pretty sure she's not afraid to speak up her mind, and that's key when talking about dating.
The first episode focuses on conversation starters and will go in-depth on why people mostly decide to start conversations with
"hey"
, and also why is a GIF of Joey Tribbiani's iconic
"How you doin'?"
so popular among Tinder users, according to the company's statistics.
As to why Tinder decided to sponsor a branded podcast, Ferrell McDonald, Chief Marketing Officer at Tinder, had this to say:
We have a lot of Tinder team members who love to listen to podcasts. We have a lot of interesting data and stories to tell, so it just really felt like a great opportunity for us.
McDonald also noted that Tinder has also given some space in its app to
"DTR"
for promotion purposes. According to the exec, the company is hoping users will tell their friends about the podcasts. We have yet to see if anyone is ready to admit to taking dating tips from a podcast, though.
via
WSJ