Time Warner Cable may be testing a WiMAX phone
0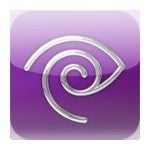 According to sources close to the matter,
Time Warner Cable is in the process of developing their own WiMAX-based smartphone
. The source only noted that TWC is working with unnamed vendors on mobile products that will include voice calling, and those products would work on both the WiMAX and Sprint CDMA networks.
Time Warner Cable
spokesman Justin Venech, on the other hand, said the following: "Mobile voice over the 4G network is something we are evaluating at this time...But we don't have formal launch plans in place in regards to a mobile voice product." While Venech didn't concede any commitment to mobile voice, it wouldn't surprise us if TWC were making a move for the mobile phone industry. They've been reselling Clearwire's WiMAX service, and using Sprint's EV-DO network for roaming. So it wouldn't be a big stretch to adapt a phone.
But a move into mobile phones would place them in the midst of a tumultuous mobile market, including
AT&T's potential acquisition of T-Mobile
, and the continuing struggle between AT&T and Verizon Wireless. But, as they would merely be adapting a device to use on Sprint's infrastructure, a failure wouldn't spell complete disaster.
And besides, TWC reports that their existing mobile efforts are producing "not very impressive and pretty inconclusive" results. So they are probably deciding between investing more heavily in their mobile efforts, or throwing in the towel.
source:
FierceWireless