Tim Cook, the Chinese chime in on the "Apple doesn't care" factory work conditions accusation
44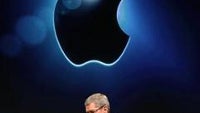 Looks like the NYT really opened the can of worms with
its publication the other day
, where former Apple employees suggest that the company is not really serious about improving working conditions in its suppliers' factories.
Not only did Apple's CEO Tim Cook respond to that internally, but when the New York Times reprinted the story in a Chinese publication to gauge opinions from the source, it was blasted with comments that told the other side of the story as well.
Tim Cook apparently took the accusations to heart, since he is the one who basically created Apple's state-of-the-art supply chain, which allows it to make its popular and pricey products for the same money or less than the competition. Here is the wordy email he allegedly sent to the employees on the matter:
Team,
As a company and as individuals, we are defined by our values. Unfortunately some people are questioning Apple's values today, and I'd like to address this with you directly. We care about every worker in our worldwide supply chain. Any accident is deeply troubling, and any issue with working conditions is cause for concern. Any suggestion that we don't care is patently false and offensive to us. As you know better than anyone, accusations like these are contrary to our values. It's not who we are.
For the many hundreds of you who are based at our suppliers' manufacturing sites around the world, or spend long stretches working there away from your families, I know you are as outraged by this as I am. For the people who aren't as close to the supply chain, you have a right to know the facts.
Every year we inspect more factories, raising the bar for our partners and going deeper into the supply chain. As we reported earlier this month, we've made a great deal of progress and improved conditions for hundreds of thousands of workers. We know of no one in our industry doing as much as we are, in as many places, touching as many people.
At the same time, no one has been more up front about the challenges we face. We are attacking problems aggressively with the help of the world's foremost authorities on safety, the environment, and fair labor. It would be easy to look for problems in fewer places and report prettier results, but those would not be the actions of a leader.
Earlier this month we opened our supply chain for independent evaluations by the Fair Labor Association. Apple was in a unique position to lead the industry by taking this step, and we did it without hesitation. This will lead to more frequent and more transparent reporting on our supply chain, which we welcome. These are the kinds of actions our customers expect from Apple, and we will take more of them in the future.
We are focused on educating workers about their rights, so they are empowered to speak up when they see unsafe conditions or unfair treatment. As you know, more than a million people have been trained by our program.
We will continue to dig deeper, and we will undoubtedly find more issues. What we will not do — and never have done — is stand still or turn a blind eye to problems in our supply chain. On this you have my word. You can follow our progress at apple.com/supplierresponsibility.
To those within Apple who are tackling these issues every day, you have our thanks and admiration. Your work is significant and it is changing people's lives. We are all proud to work alongside you.
Tim
The comments from the Chinese business publication, where the NYT republished the story to solicit feedback, where pretty illuminating for the real state of affairs. We took out two, but there are a lot more in the source link that tell there is a flip side to that coin:
1) It is a pity that, we know that for Apple fans, such a story won't stop their enthusiasm. Just like people are still buying Nike and Adidas shoes, knowing that shoe manufacturing is highly environmentally hazardous; 2) if a government cannot guarantee the welfare of its own 120 million disadvantaged population and even suppresses their appeals, then how could we require an overseas company to protect the labor rights in a Chinese factory?
If not to buy Apple, what's the substitute – Samsung? Don't you know that Samsung's products are from its OEM factory in Tianjin? Samsung workers' income and benefits are even worse than those at Foxconn. If not to buy iPad – (do you think) I will buy Android Pad? Have you ever been to the OEM factories for Lenovo and ASUS? Quanta, Compaq … factories of other companies are all worse than those for Apple. Not to buy iPod – (do you think) I will buy Aigo, Meizu? Do you know that Aigo's Shenzhen factory will not pay their workers until the 19th of the second month? If you were to quit, fine, I'm sorry, your salary will be withdrawn. Foxconn never dares to do such things. First, their profit margin is higher than peers as they manufacture for Apple. Second, at least those foreign devils will regularly audit factories. Domestic brands will never care if workers live or die. I am not speaking for Foxconn. I am just speaking as an insider of this industry, and telling you some disturbing truth.
Well, there you have it - the way Tim Cook is dealing with what might become the first real PR challenge for Apple under his leadership will be telling for how he intends to run it in the future, and his approach seems to be more hands-on than before, when such stories were essentially shrugged off.