Three teens develop Five-O, an app allowing you to review police officers
12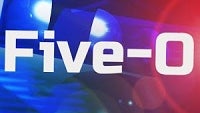 In the United States, the leading news over the past several days has been focused on the St. Louis suburb of Ferguson, Missouri, in the wake of a police shooting. That incident has been at the root of rioting and different degrees of government attempts to settle things down, all of which has created tensions across the country.
In any country, but particularly around the US, controversial stories involving the police always make the news. Outside the major events though, the police are pretty much like anyone else doing their job.
For better or for worse, the controversy in Missouri has motivated three teenagers from Georgia to build an app that, among other things, allow you to document and rate experiences with police officers. 14 year old Caleb Christian and this two sisters, Ima, and Asha, 16 and 15 years old respectively, developed Five-0 Police Rating App, as a means to document officer abuse, but also as a means to find solutions and provide positive feedback as well.
"We've been hearing about the negative instances in the news…and we always talk about these issues with our parents," according to Ima Christian, "They always try to reinforce that we should focus on solutions. It's important to talk about the issues, but they try to make us focus on finding solutions. That made us think why don't we create an app to help us solve this problem."
The purpose is to gather data and share it with community leaders, police supervisors, or even the media to highlight negative and the positive interactions with police. Caleb, Ima, and Asha hope the good feedback motivates officers to perform better.
These three teenagers have been coding for a while. They participated in MIT's K12 Scratch and App Inventor program and are proficient in programming JavaScript, HTML, CSS, and Java. Five-0 Police Rating app is now available in Google Play. The trio of talent, whose app company is called Pinetart, Inc., plan to make it available for iOS.
source:
Business Insider