Three apps to install and use your big phone with one hand much easier
10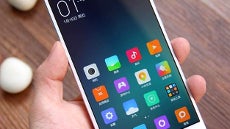 Look, Ma, one hand! Today's big screen smartphones present plenty of challenges towards one-handed operation, despite manufacturers increasingly offering interface features that facilitate one-handed operation. Samsung, as the one which popularized the phablet format, is paving the way here with one-hand, Pop-up view, and other modes.
Carrying groceries in one hand trying to answer a text with the other? Eating chicken fingers and trying to launch the ESPN app to see how the other games are advancing with your only clean palm?

What if your manufacturer doesn't support any one-handed modes in their interface overlay, or you are running stock, though? Well, there are plenty of third-party apps that can make your big-screen phone extremely manageable with one hand, while you carry groceries or eat chicken fingers with the other. Here's what you might want to check if you are gunning for an easier one-handed operation of your 5"+ handset screen.