This was the world's first cell phone with a game loaded on it
21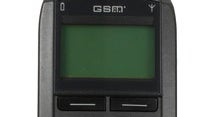 We live in a world where console-quality games – with immersive gameplay, complex 3D graphics, and realistic stereo sound – can be enjoyed at any time by anyone in possession of a decent smartphone. It is a feature we now take for granted, pretty much. Yet 20 years ago, cell phone games weren't quite as exciting, as you can imagine. In fact, there were no cell phones with games prior to 1994. That's the year when the Hagenuk MT-2000 came out, becoming the first phone with gaming capabilities. To put things into perspective, Snake came out three years later on the Nokia 6110.
The game chosen by Hagenuk for the MT-2000 was Tetris, which was both popular at the time and simple enough for the phone's hardware to handle. Sure, it was the only game the phone had to offer, and new ones couldn't be installed, but after all, phones at the time had very limited hardware capabilities and were made for calling, not for gaming. The MT-2000 was also special for being among the first phones with soft keys – keys whose function changed based on the UI's context. The antenna design was also quite unorthodox – it ran along the phone's top side instead of extending upward.
Alas, Hagenuk's phones didn't do well on the market, which is why so few of us have heard about the company. Still, it will go down in history as a mobile gaming pioneer, albeit not a very successful one.