This one ingenious magnetic cable will charge all of your mobile devices
9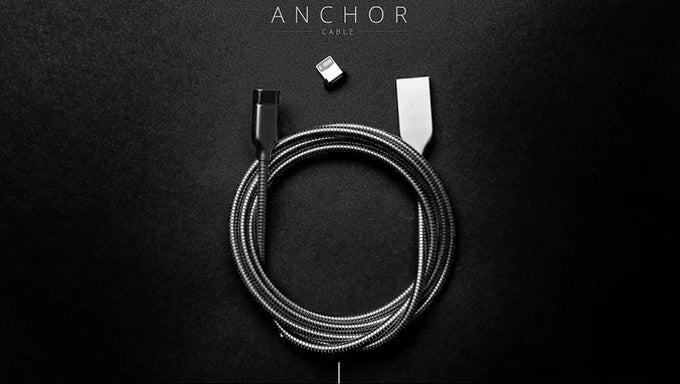 Charging cables are a nuisance: they are often flimsy made and they tend to be not as durable as one would like. A new Kickstarter project wants to make a cable that is extremely durable and also one that you can use with all your devices.
The Anchor Cable still has a few days to live on Kickstarter before its creators start producing the durable cables, and you can still back the project and get one for a cheaper price.
The other important thing here is durability: the stainless steel construction and the use of copper cables make it more likely to withstand the test of time.
It's not the cheapest of cables: it will cost you £27 (around $35) to get a 4-foot cable with two connectors, and estimated delivery is in January 2018. But if you are looking for that one cable to replace all of your other cables, the Anchor look like a worthy candidate.