This is Google's selection of the best Android apps of 2015
6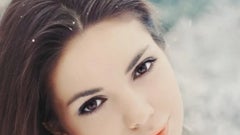 Now that 2015 is slowly but surely coming to an end, Google created a special category in Google Play to showcase what the company believes to be the best Android apps of the year.
Rightfully called "Best Apps of 2015", the category contains 17 apps that (unsurprisingly) answer to diverse needs. We have productivity apps, camera apps, communication apps, personalization apps, and even a shopping app. Mind you, most of these 17 titles haven't been released in 2015, so we assume that, for one reason or another, Google is really certain they're the best apps from all those that are currently available on Google Play. Check them out below (in alphabetical order), and let us know if there's any other app that you think Google should have included here.
Update
: Google isn't done with its "Best Apps of 2015" list, as it just added Google Photos and Nova Launcher to it.
source:
Google Play