This app can give you a precise, minute-by-minute weather forecast
13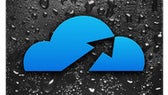 Today's weather apps are pretty darn good, aren't they? And the information they provide is so precise that you know at what time that pesky afternoon drizzle is going to start. However, not all of the applications available can do so with the accuracy promised by SkyMotion.
While many alternatives can give you an hourly forecast, SkyMotion takes things up to the next level. Its makers claim that their app can predict weather changes down to the exact minute – it knows when it will start raining and at what time it will stop. Providing such precise forecast is done with the help of GPS positioning, so that the software knows exactly where the user is. Furthermore, you'll know specifically what's going to ruin that weekend football game you've been planning: rain, freezing rain, snow, or hail.
Sounds like a pretty useful app, doesn't it? Well, before you download, keep in mind that SkyMotion works only across the United States and Canada, and some areas such as Hawaii (according to a user comment) aren't on the list. If that's not a problem, though, we've provided download links below. SkyMotion is available for both iOS and Android devices.