There may soon be a Google Camera app in the Play Store with 3rd party extension support
12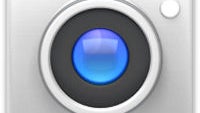 Google has been slowly expanding its Google layer of apps on top of the open source Android system. It has already replaced the stock browser, email app, gallery, calendar, and keyboard. Next up looks to be the camera app, which is a change that has been expected. What wasn't expected is the report that Google's camera app could offer 3rd party extension support, much like the Windows Phone Lens feature.
According to a new report from
Engadget
, Google is currently testing a camera app that will be launched into the Play Store, which will add quite a few impressive features. Apparently, the app will feature a new UI, a portrait mode that will blur the background, improved panorama and Photo Sphere options, and fixes for framing, which should eliminate any variations between what you see on screen and what appears in your photos. The app may also be opened up for 3rd party extensions, which would allow developers to "create and import custom effects" in the Google camera app. This sounds similar to the Lens feature that you'll find in Windows Phone 8, which allows apps to use the stock camera app with added layers on top.
The only downside to this whole plan is that the Google camera app may require Android 4.4, which would limit the reach of the app at first. Of course, there is also the fact that if this is a Google app added to the Play Store, there will eventually be more Google-centric features, which we don't know about right now.