The world's biggest productivity drain - Facebook - is aiming to take on the enterprise space
4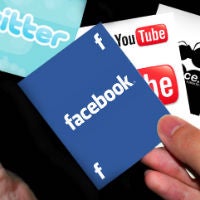 There are plenty of places on the Internet that can suck your time away without you really noticing, including reddit, Tumblr, YouTube, and on and on. But, there is no destination that causes a bigger productivity drain for the most amount of people than Facebook, because some just like to creep on friends' pictures, other play games, or bounce around on the myriad links shared. Somehow though, Facebook thinks it can make a dent in the enterprise space.
The Financial Times
is reporting that "Facebook at Work" is expected to be released sometime in early January. The product will start out being free and without ads, but after Facebook can grow the service a bit, that will likely change. The service is being tested right now in "fewer than a dozen companies", but is expected to be finalized soon. The service reportedly will be something of a mashup between Google Drive, LinkedIn, and maybe Slack, with options for employees to collaborate, edit documents, collect professional contacts, and chat with colleagues.
As for the "why" of this move, that is a bit easier to figure. It boils down to this: Facebook is a huge company (#15 in terms of market cap) and so it needs to go after markets with a lot of revenue potential. Earlier this year, Gartner predicted that enterprise software spending would be in the realm of $320 billion for 2014, and undoubtedly higher than that for 2015. Facebook wants a piece of that.