The weird, but possibly wonderful Turing Phone to start shipping on July 12th
11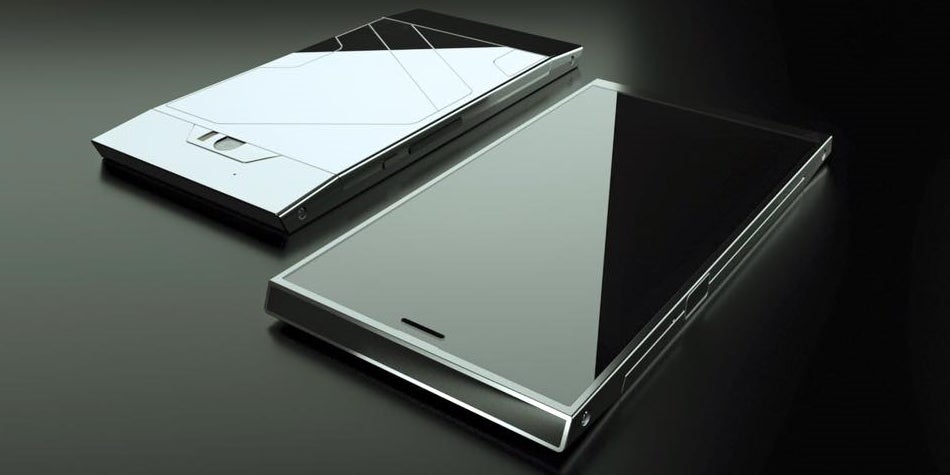 Having missed several release dates already, the unorthodox Turing Phone is now scheduled for shipping on July 12th. The first batch of the Sailfish OS 2.0-powered device will be shipped to customers who pre-ordered it last year in the form of Evaluation Units, for – read closely – Turing wants to "upgrade" these customers to the Snapdragon 820 edition of the smartphone, free of charge, before year's end.
The Turing Phone's regular edition is powered by the aged Snapdragon 801 processor and the base model features 3GB of RAM and 16GB of storage. It has a 5.5-inch 1080p display, a 13MP rear camera, and a 3000mAh battery, but it's not really the specs on this phone that make it interesting. Rather, it's its rugged structure and secure operating system that count.
The Turing Phone has no USB and headphone ports, but its sheer novelty might tempt you into try it.
Built out of an elaborate metal alloy containing Zirconium, Aluminum, Copper, Nickel and Titanium, the Turing Phone has been through 26 iterations of structural changes since its first announcement, which explains the multiple delays. It also lacks a Home button as to remove a potential hardware problem spot and maximize the available screen space. The smartphone is fully waterproof, and in addition to being extra rugged – as you'll see in the video below – it has no USB port and headphone jack.
The Turing Phone makes up for these questionable omissions by having its own end-to-end, decentralized authentication system serviced by the unique Turing Imitation Key. This runs on top of Jolla's Sailfish 2.0 operating system, which is supposed to be fully compatible with Android apps, but runs them inside a separate application layer to isolate them from the rest of the OS and prevent the possibility of unauthorized system file modifications.
The Turing phone is an unusual smartphone, to say the least. Hopefully, it will start shipping two weeks from now, as promised, and we'll have the opportunity for a deeper look at it.
ALSO READ
Recommended Stories