The "turn-offs" of men's and women's texting preferences
5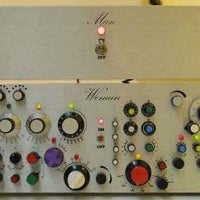 Match.com has conducted a "Singles in America" study and released results, some of which were related to the texting habits of men and women.
Some of these results are quite revealing, but should not be a surprise to anyone in particular. The "turn-offs" are most entertaining. Men and women alike should be able to glean some valuable flirtation guidance from these findings.
Among the primary no-nos amongst women is being on the receiving end of a "sexy" photo from a guy. This is mostly due to the fact that men are visually stimulated, so the rationale is that a woman would be, or should be, equally turned on by the sight of a man in all his naked glory. Turns out that is not necessarily the case as women are obviously not wired the same way as men. Instead, accessorize yourself. Show off fancy goodies that show you know how to provide. It is a product of evolution.
On the flip side, most men apparently do not like to be texted at work. Again, evolution is part of the picture since men tend to have a rather narrow, yet deep concentration factor (that explains why he doesn't notice you when you walk in the room while he's watching the game). This too is a product of evolution, harkening back to the days of when men had to concentrate on being able to kill large animals with a single spear or something. In short, it poses a distraction and guys are just not quick enough to adapt in many social settings.
It turns out that texting too much before getting a reply is also a bit of a turn-off for both men and women. The lesson, be patient, "chill."
source:
BetaBeat