The trade-in value of Apple's iPhones remains unmatched
11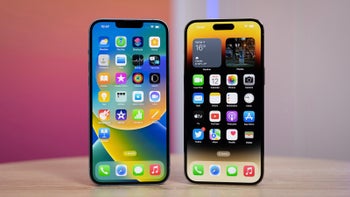 In 2023 a smartphone can last you a very, very long time. Nevertheless, odds are that you will be selling yours before it reaches its expiration date.
Most smartphone enthusiasts are probably familiar with trade-in schemes. After all, they are the best way to replace your fully-functioning device with a brand new one, without losing too much money in the process.
However, what is the value of a used smartphone and how does the latter hold up over time? While this is a rather broad question, a recent
report
indicates that the value of
Apple
's iPhones tends to stand the test of time better than that of their Android counterparts.
The information was provided by a company that specializes in reselling old devices, and was subsequently covered by Apple Insider in
a dedicated article
.
Moving on to the question of the day - how much of its value does an iPhone lose over time? According to the source, the
iPhone 13 Pro Max
, Apple's top-of-the-line smartphone for 2021, has lost less than half its value (i.e. 44.6%) despite being almost a year and a half old.
In comparison, the Cupertino company's newest ultra-premium
iPhone 14 Pro Max
has depreciated by about 27% since its launch back in September. It should be noted that these numbers are for the 128GB versions of the devices.
Interestingly enough, however, the base configurations lose the least amount of value over time. On average, Apple's iPhones lose about 69% of their value. While this may sound like a lot, in truth, a loss of 2/3 in MSRP (Manufacturer's Suggested Retail Price) is actually good.
For example,
Samsung
smartphones generally lose about 90% of their value (across all models and generations). It should be noted that Samsung offers a number of entry-level and midrange devices that are very difficult to resell which, by extension, diminishes their value.