The totally new PhoneArena Size Visualization Tool is now live
57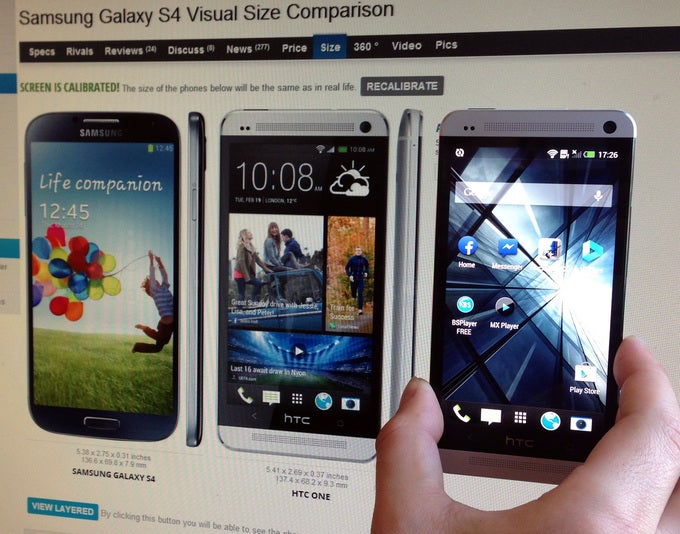 Ladies and gentlemen, dudes and dudettes, we are happy to announce that we have taken our Size Visualization Tool to the next level. With its help, you can now not only compare the dimensions of multiple devices side-by-side, but also view photos of phones in a 1:1 scale. In other words, the device on your screen will be as big as it is in real life. Cool huh? Well, allows us to explain how it works.
First thing you have to do is to pick a smartphone or tablet from our database. From its specs page, click on the "Size" tab to launch the Size Visualization Tool. Note that the first time you use the feature you'll get a message saying that your screen is not calibrated. The calibration process takes only about a minute or so and is a way of "telling" our system how big your screen is. Once you've completed the calibration process, the phones in the Size Visualization Tool will be displayed with their real-life dimensions.
Another new feature of our Size Visualization Tool is the Layered view, allowing you to "stack" smartphones one on top of the other for comparison's sake. Just hit the "View Layered" button below.
Questions? Comments? Suggestions? Send them our way using the comments section below!