The time has come to accessorize your Samsung Galaxy S
6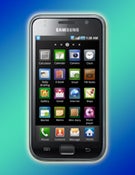 After Samsung launched their Galaxy S series of phones, the first ones being the Samsung Captivate for AT&T and the Samsung Vibrant for T-Mobile (and the Galaxy S in Europe, of course), people searched up and down, near and far for compatible accessories. For those of you rocking a Galaxy S phone (or waiting for the Fascinate and the Epic), Samsung has answered your prayers.
It is no secret that Samsung's Galaxy S phones have impressed with their 4" Super AMOLED displays (absolutely awesome) and their 1 GHz Hummingbird processors. However, these phones launched with no sidekicks, as accessories were nowhere to be found. There was no dashboard mount for the GPS; there was no desktop dock for quick and convenient charging; and well, you get the picture.
For those who struggle to peek at their Samsung's GPS in an attempt to avoid getting lost, there is now a solution. For those who like to dock and charge their device next to the computer, while in the office, there is now a solution. And for everyone that can't put down the phone because of how awesome it is (and frankly who can blame you), there is a backup battery charging system available as a solution.
All of these accessories that are now available on Samsung's website are perfect counterparts for any of the Galaxy S phones. Samsung is currently the #1 cell phone provider for the U.S., and the Galaxy S phones are a great example of the quality of products they put out. Now they have the great (and helpful) accessories to go with them. It may have been a little bit of a wait for Samsung to release them, but it was worth it, wasn't it?
Samsung Galaxy S Specifications
|
Review
Samsung Captivate Specifications
|
Review
Samsung Vibrant Specifications
|
Review
source:
Samsung
via
AndroidGuys