The shared Windows/Windows Phone kernel might be named OneCore, will let you develop once for both platforms
30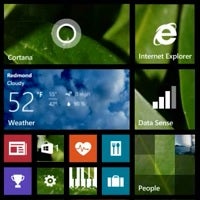 A renowned leakster of all thing Microsoft has noticed a few job postings that indicate how the new common Windows/Windows Phone kernel will be referred to. Windows OneCore will eventually be the name of the shared kernel, that will be merging phones, tablets, PCs, and Xbox development, allowing for a common XAML UI that will make it easier for devs to write once, and distribute their app across all devices in the Microsoft universe. A LinkedIn posting reveals the following in the job experience description "
porting trademark Windows Phone features for use in any Windows operating environment through Windows OneCore
."
This is certainly an ambitious undertaking, and a watershed moment in the Windows franchise history. If Microsoft manages to pull it off, it will be the first one amongst the major Silicon Valley players that will have unified both the interface design language, and the backend development for all of its platforms. The lines between phones, tablets, convertibles, laptops, desktops and game consoles will be blurred even further, it seems, and Microsoft is shaping up to be at the forefront of this unification, once the Nokia smartphone business is fully absorbed.