The rumored Galaxy S6 specs, HTC One (M9) leaks, and how big an "iPad Air Plus" might be: Weekly news round-up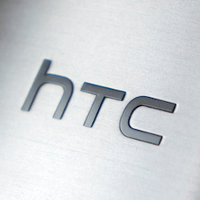 Once again, it is time for our weekly news round-up – a post where we put the most interesting stories from the past week for anyone who needs to catch up. And while the last seven days have been relatively quiet in terms of major headlines, one piece of news caught the attention of quite a few.
On Thursday, a mysterious Samsung Galaxy smartphone swung by AnTuTu, exposing its model name, SM-G925F, along with a great deal of its specs. We know that the cryptic model doesn't quite ring a bell, but looking at its specs, the SM-G925F could be the upcoming Galaxy S6.
In other news, rumors about an HTC Hima – supposedly HTC's next flagship phone – are starting to pile up. Most of its key hardware specifications were tipped by a pretty reliable source of insider info, and if his predictions turn out to be correct, then the next best HTC Android phone could be quite a beast.
Another story that you might find interesting, especially if you're into iPads, is the size comparison between an iPad "Air Plus" mockup and other gadgets. In a 90-second video, a dummy unit of this rumored extra-large iPad, built according to leaked size specifications, gets compared to other gadgets, giving us a sense of how big the device might actually turn out to be.
For more of last week's most interesting stories, flip through the slideshow below.