The prospect of a large-screened iPhone 6 has customers salivating, the Galaxy S5 was also a hit
60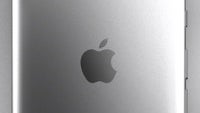 A survey carried out by ChangeWave in March indicates the biggest yet customer response to the prospect of owning a new iPhone. Out of 4,109 participants, 26% said they were "somewhat likely" and 14% "very likely" to buy the next gen iPhone 6, which was described to them as having a larger screen, gesture controls, and an updated iOS operating system at a price of $199 on a two-year commitment. What's more, the demand for a new iPhone exceeds that for the iPhone 5s and the iPhone 5 according to data from previous ChangeWave surveys. Of course, a larger screen is very likely just a part of the reason people appear willing to invest with Apple.
"
This is the highest level of demand for an unannounced Apple model in a ChangeWave survey – stronger than we've seen in previous years for the iPhone 5S and iPhone 5 models prior to their announcements
," says Andy Golub with 451 Research. "
Speculation over a larger screen iPhone is clearly striking a chord with consumers
."
But an upcoming iPhone 6 isn't the only smartphone that has customers excited. According to ChangeWave's data, the demand for the Samsung Galaxy S5 also overshadows demand for previous S-line smartphones. Or at least as much can be inferred, seeing as some 28% of respondents said that they will be buying a Samsung phone within the next 90 days, which coincides with the S5's launch.