The phone with best battery life: meet the surprising new champion
42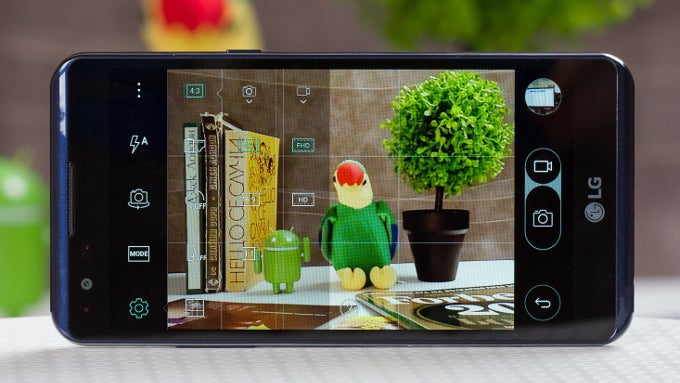 When you ask people which aspect of the modern smartphone they want improved the most, the answer you'd hear from practically everyone is 'better battery life'.
The search for longer lasting phones has pushed some niche manufacturers to offer phones with extremely large batteries, but those often end up being too thick and not so practical in daily use.
There is a new crop of phones, though, that don't compromise design, and are still able to offer a huge battery. Chinese phone maker Xiaomi for once has impressed with its dirt-cheap Redmi and Mi Max series that deliver outstanding battery life.
A dirt cheap phone floored all the expensive flagships in our battery life test
However, there is a new champion in town and it's a surprise. The LG X Power, a dirt-cheap 5.3" Android phone with a 4,100mAh battery that is coming to Cricket Wireless soon (none of the major carriers will carry it), has absolutely ravished our battery rankings and has topped them in one go.




With a battery score of 15 hours and 18 minutes, it has more than double the battery life of trendy phones like the Samsung Galaxy S7 Edge. Heck, even the long lasting Apple iPhone 6s Plus and Galaxy Note 7 can't hold a candle to this cheapo gadget. Keep in mind that we test all phones on equal terms at 200 nits of brightness. At the same time, let's not forget that the iPhones and Galaxies we mention are high-end affairs with beautiful high-resolution displays, fast system chips and tons of other features and design flare that are not present on the LG X Power, which is just a cheap phone with large battery.




Still, it's remarkable that LG promises two days of battery life on this gadget (and we actually won't be surprised if those who are not glued to their smartphone screens all the time to get three and maybe even up to four days on a single charge).




Should you then consider buying the LG X Power? Yes, if you're looking for a cheap phone with great battery, but not so much if you're looking for just the best all-around phone. Being an affordable device, the LG X Power is - ironically - underpowered when it comes to performance with its MediaTek MT6735 system chip, it's got very scarce storage allowance, and its screen is bluish. Yet, it's still remarkable how long it lasts, and this alone might win some buyers.






Recommended Stories