The next time you buy a smartphone, are you buying the same brand as you have now?
77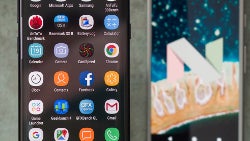 The smartphone world is overpopulated, some might say, with a plethora of brands. And while, sure, the two main operating systems we have are iOS and Android, the latter's customizability allows for manufacturers to do crazy modifications to the software and differentiate themselves. We've got interfaces that can drown you in features, such as Sammy's TouchW... we mean Samsung Experience, and then we have those that are as "naked" as possible, only providing a couple of manufacturer-unique features, such as Motorola. Then, we have all the in-betweeners like Sony, LG, and many, many more.
So, on one side, it's easy to see why people prefer to stick with a brand — once you are used to something, it's much easier — yet still interesting — to just follow that interface and see how it evolves through time and what features it brings you year after year. On the other hand, you may be curious and itching to try another manufacturer's product, without necessarily being disgruntled by the user experience with your own phone. Or, you may actually be mad at your current brand and looking to jump ship, who knows?
All that said, here's our poll on the subject. Go ahead and do the votey thing: