The new Apple TV brings Siri, apps, and games to the big screen, costs $149
28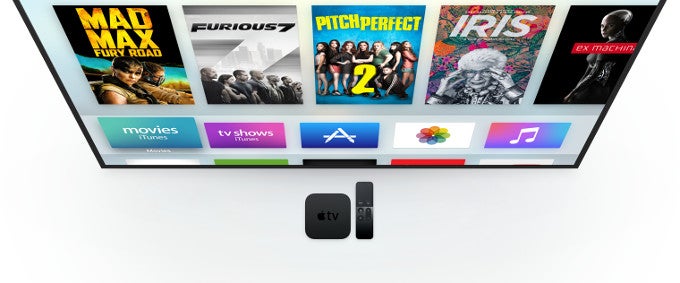 "We believe the future of television is apps."
. That's what Apple CEO, Tim Cook, told the audience at the Bill Graham Civic Auditorium in San Francisco before the company announced its long overdue, update to Apple TV. At its heart is a new, touch-enabled remote with access to Siri, and the App Store — a mean combination that may finally convince the wider public that a smart set top box is worth the money and hassle.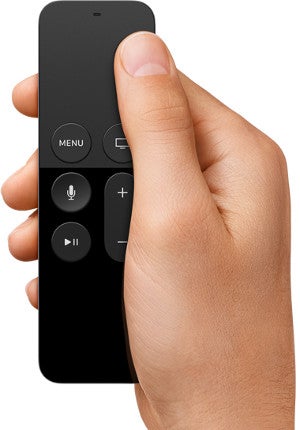 Despite packing an A8 processor in order to enable gaming, along with a power/Ehternet/HDMI port combo, 802.11ac Wi-Fi, and Bluetooth 4.0, Apple TV's accomplishment is mostly rooted in software. Like competing solutions from Roku and Amazon, and as already mentioned, Apple TV will try once again to claim your living room by leveraging powerful apps (including third-party ones) and seamless, native integration with popular services such as Netflix, Hulu, HBO GO, and Showtime.
Dubbed tvOS, the new operating system offers a more modern design, consistent with what you get on your iPhone and iPad, along with an impressive number of features that make searching and actually watching video content a breeze. To get to the stuff you love, you'll be using the Bluetooth-enabled remote, which holds enough charge to last you up to 3 months, and features volume controls, a touch pad to navigate around, and most importantly: Siri. With the help of the personal assistant, you can search and filter results using your voice only, not to mention that you'll also be able to check stuff like the weather, the score of ongoing games, and even the cast of the movie you're currently watching.
But Apple TV's ambitions extend to gaming, as well, and titles like
Crossy Road
and
Beat Sports
were demo'd on stage to showcase what games on the big screen feel like. With the latter title, you can use the remote, which features a gyroscope and accelorometer, in order to zap at incoming tunes just like you would on a Nintendo Wii. Finally, Apple TV can also be used to do your shopping, with popular app Gilt serving as an example of how that would work.
The 32GB Apple TV version will cost $149, while the more spacious, 64 gig model will set you back $199. The box will hit the market in late October, and the company outlined an ambitious roll-out plan that would see Apple TV become available in some 80 countries over time.