The latest Nexus leaks, the rumored LG V10 smartphone, and the iPhone 6s release: weekly news round-up
6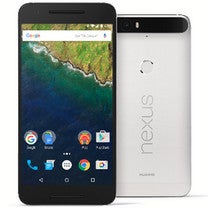 Once again, it is time for our weekly news round-up, where we put the most interesting stories from the past seven days for anyone who needs to catch up. Last week was in no short supply of Nexus leaks – we got to see both the upcoming Nexus 5X and Nexus 6P in all their color variations. Specs were also listed ahead of the two phones' official announcement, which is expected to happen on Tuesday.
In other news, LG posted a teaser believed to be for an upcoming smartphone. The handset in question is referred to as the V10 at this time, and while there's no official confirmation of its existence, photos of it appeared on the Chinese regulatory agency TENAA's web site.
What's no rumor is the
iPhone 6s
. In fact, the phone is already on sale in many parts of the world. Curious to know what makes it tick? Then take a look at the recent teardowns, exposing the innards of Apple's handset. The good news is that the latest iPhone model should be relatively easy to repair.
For more of last week's popular stories, flip through the slideshow below.