The iPhone's NFC chip is locked to Apple Pay
58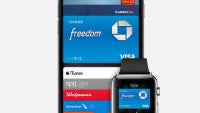 We know that Apple has finally decided it is time to adopt NFC in its mobile devices, and has put it to use in the new Apple Pay system, which is essentially the same as the various NFC payment options that have existed before, except that Apple has the market power to get retailers on board in a way that Google and others never could. Unfortunately, it sounds like the iPhone's NFC will have serious limitations set by Apple.
Apple has confirmed that the NFC chip in the new iPhone will be locked to Apple Pay. This means no developer access, and no NFC functionality outside of the Apple Pay software. So, if you were going to cover your house, car, and office with NFC stickers ready to toggle your iPhone settings or launch certain apps, you can forget that. And, if you want to transfer files or contacts, or pair your iPhone with a Bluetooth device, NFC will not be an option for that.
Of course, this is fairly standard procedure for Apple, and there is no reason to believe that this is a permanent decision. Last year, Apple introduced TouchID, which was only available for unlocking your device and authenticating iTunes downloads, but now it has been opened up to 3rd party developers. The same could happen with NFC, but we'll have to wait and see. And, even if NFC options are opened up on the iPhone, we wouldn't expect it to be used for file transfers, since Apple already has AirDrop for that.