The iPhone now accounts for a fifth of all smartphones sold in Europe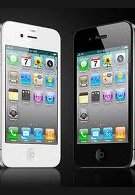 260,000 smartphones sales per day rate
, but despite boasting a healthy figure against the oncoming competition, it appears as though the iPhone is making some waves for itself in Europe. According to comScore, the iPhone now accounts for approximately a fifth of all the smartphones sold in Europe. Now the interesting part in all of this is that it almost doubled in a matter of a year to 19.2 percent as of July, but even more importantly, it appears as though it's doing some damage to Nokia.
The Finnish manufacturer actually saw its numbers plunge from 65.6 percent from just a year ago all the way to 51.2 percent. Of course they're still the market leader it terms of share, but if this trend continues on the path it is, we could really start to see some shakeups across the big pond as consumers fully adopt Apple's iPhone handsets. In addition, RIM saw an improvement as it managed to achieve a figure of 8 percent while Samsung inched its was to only
5.1
percent. Rounding things out, we see Sony Ericsson's decision to halt Windows Mobile based handsets in favor of Android and Symbian devices proving to be positive seeing that they quadrupled their share to 4.8 percent. Unfortunately for both LG and Motorola, they're having some difficulties in penetrating the European market as they both found themselves flat at less than one percent each.
via
Electronista