The iPhone 8, Apple Watch 3 and Apple TV 4K are now shipping
9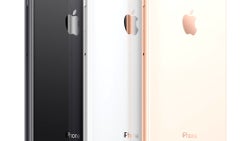 If you have pulled the trigger on an
iPhone 8
,
Apple Watch Series 3
, or an
Apple TV 4K
pre-oder, you'd be delighted to hear that the gear is now marked as shipping, and you should be receiving the due date notification very soon, if you haven't already - surprise, surprise, it's September 22.
As usual, Apple is on the ball when it comes to release dates, so tomorrow you could be getting the new Apple iPhones, wearables or TV pucks right on your doorsteps, or you can simply waltz into an Apple Store (pardon, a Town Square), and grab the goods while they are hot, you early adopter you. Go jump from joy, and tells us what you ordered this time around.