The iPhone 6 to come pre-loaded with U2's new album, band to play September 9 keynote?
24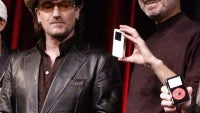 Apple's keynotes always feature live music performances of some kind, and this year's keynote looks to be just as special as the product it's going to launch. Multiple sources claim that long-standing rock act U2 is collaborating with Apple and director Mark Romanek to shoot either a music video or a commercial related to the upcoming iPhone 6, and in addition, the iOS flagship will come pre-loaded with the band's upcoming album.
The claims seem quite consistent, as one source reported that an iPhone-related video was being shot on the Samuel Beckett Bridge in Ireland. An eBay employee by the name of Stephen Browne went to check out the action and managed to snap a photo of an actor holding what could very well be an iPhone 6. The employee reported that the "focus of the video on the bridge was a phone". He also cited "tight security" obstructing his camera, despite that nobody from U2 was said to be on the scene.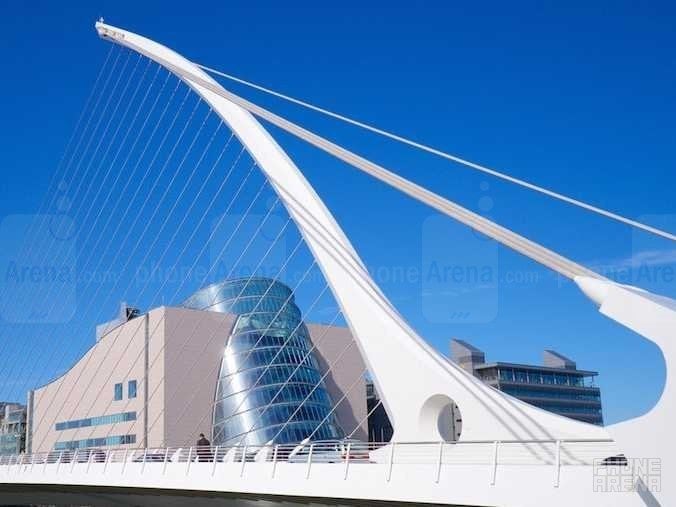 The Samuel Beckett Bridge
The cavalcade of sources continues with Julian Lennon, a friend of Bono's, telling U2 fans in Spain that the band is shooting an ad for Apple. Add several Irish music journalists, including Bryan MacDonald, claiming that the new U2 record is shipping on the iPhone 6, and you've got too many clues to dismiss these claims as mere rumors. Finally, a Cupertino resident reported that a concert stage was being built outside Flint Center, the venue where Apple will present on September 9. Well, U2 probably won't be bringing its humongous 360 stage to Cupertino, but who knows, it's a big event!
"The focus of the video on the bridge was a phone"
Although U2 frontman Bono once likened Apple to "a religious cult", band and company seem to be rolling on good terms. The last time they collaborated musically was way back in 2004, when a special U2 edition of the iPod Classic launched, preloaded with exclusive content. Ten years later, it looks like something similar might be happening as we speak!
Recommended Stories