The iPhone 6 is coming tomorrow, stay tuned for our thorough coverage
33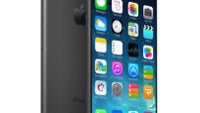 By now, you've probably heard it a thousand times already - Apple's next big event will take place tomorrow, September 9, and what the company is expected to show there is no less than the next-gen iPhone, the iPhone 6.
As you can imagine, we'll have a ton of interesting iPhone 6 coverage following the announcement, so if you're planning on reading about every nook and cranny on Apple's new smartphone, we think we'll have just the right type of content for you. Not only that, but we'll also be doing a live-blog of the keynote, so you'll be able to learn about all the details as they get revealed by Apple's executives.
Sounds like the kind of coverage that you'll be seeking tomorrow? Then the only thing you'll need to do is to come visit us at or around the following times, and simply enjoy the plethora of iPhone 6 posts that we'll produce for you. Here's when the event is going to kick off:
Event Start Time: 1 PM ET | 12 PM CT | 11 AM MT | 10 AM PT | 5 PM GMT | 7 PM CET
Meanwhile, if you think you could use a quick refresher regarding what the new iPhone 6 is going to bring to the table, don't miss the chance to go through the following content to get up to speed.
Read more about the Apple iPhone 6: