10 likely iPhone 6 features
30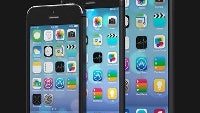 A new iPhone is on the horizon. As surely as the sun's setting in the west, and its subsequent rise from the east. A handful of new features, be those hardware or software, or both, are about as likely, too.
Today, we wanted to revisit what we've come to consider likely as far as the upcoming iPhone 6 is concerned, and, of course, offer you a front-row seat. Obviously, nothing is confirmed just yet, and it's unlikely that this will change for at least a couple of months more, but that shouldn't discourage you. That's just how it is, especially when Apple is concerned -- the company's new products are usually kept a secret with a very decent degree of success. The iPhone 6 is no exception -- we're making a lot of (educated) guesses, but, ultimately, we won't know for sure until Cupertino pulls the veils off its flagship refresh.
The rumor mill, however, has been good to us this last year and a half, and we do happen to have a pretty good idea as to where the industry is headed. This is some shaky ground to be standing on, sure, but it's quite likely that we'll eventually end up having guessed at least a few of the below features correctly. We did it with the Galaxy S5, now didn't we?
So, do you want to be a part of that early sneak peak into the future iPhone? Let's cut the chase -- of course you do! Well, today it's as easy as flicking through the slideshow we've prepped for you. We've arranged the slides from most to least likely, so bear that in mind as you go through them.