The iPhone 15 Pro and iPhone 15 Pro Max could feature 8GB of RAM
13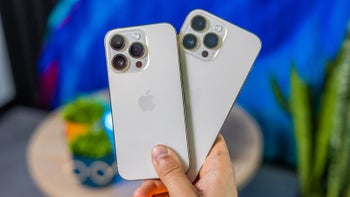 Apple is notoriously stingy when it comes to storage. This, coupled with the premium users are expected to pay for the Cupertino company's devices, results in a smartphone with a $1000+ price tag and a measly 6 GB of RAM.
To be fair, when it comes to the iPhone, numbers are not everything. Because of just how efficient iOS is, 6GB are enough to handle the needs of the vast majority of users. However, it seems that
Apple
will finally be bringing its iPhone in line with the industry standards in 2023.
According to a recent
report
, originally published by TrendForce, and subsequently covered by MacRumors in
a dedicated article
, Apple could be increasing the RAM of its high-end smartphones with the iPhone 15 lineup.
Currently, all four models in the
iPhone 14
family feature 6GB of RAM. The source claims that the iPhone 15 Pro and iPhone 15 Pro Max could come with 8GB of RAM instead. The increase will likely be limited to the premium
iPhone 15
models and will trickle down to the lower-end ones in the future.
Still, the vanilla iPhone 15 and and iPhone 15 Plus could also be in for a slightly more modest improvement in the form of faster LPDDR5 RAM. Nevertheless, this may be the first increase in RAM since the debut of the
iPhone 12 Pro
, which launched with 6GB of RAM, 2GB more than its predecessor and the
iPhone 12
and
iPhone 12 mini
that were released alongside it.
It should be noted that, given just how far off we are from September when Apple usually unveils the new iPhone, this report should still be taken with a grain of salt. Nevertheless, with a possible increase in RAM, a new chip architecture and a USB-C port, there are plenty of reasons to be excited for the iPhone 15, which will likely be one of
the best phones to buy
in 2023.