The hottest selling SIM-free smartphone in Japan? It's not what you might think
29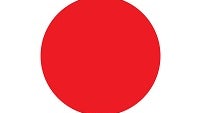 The Japanese love their gadgets, and many of the innovations we enjoy today were developed or perfected thanks to the pursuit of perfection sought in the land of the rising sun.
Despite the plateau in economic growth over the past couple decades, purchasing power is high, Japan still plays leading role in technological innovation, and one could argue, is the leading market of downright weird gadgets.
While Apple's iPhone is the darling of the Japanese market overall, when it comes to SIM-free purchases, the market is owned by another OEM completely, not Samsung, LG, or even Sony. No, the hottest selling smartphone in Japan is none other than the
Asus ZenFone 5
.
For the past five months, the ZenFone 5 has lead the top five in the SIM-free segment. When you look at what the ZenFone 5 offers for about $200, it is easy to understand why. The 5-inch 720p display, 8-megapixel camera, expandable storage, and ability to accept dual-SIMs make the ZenFone 5 a great value.
According to research from Japan-based BCN, the Asus ZenFone 5 has enjoyed as much as 43% of SIM-free smartphone sales this past November, and it has been flying high since, though it lost a bit of its luster by March, where it garnered about 25% of sales.
source:
DigiTimes